New Cocky Valve ULTI FLO
Posted on September 23, 2020
Cocky Valve ULTI FLO video - click here here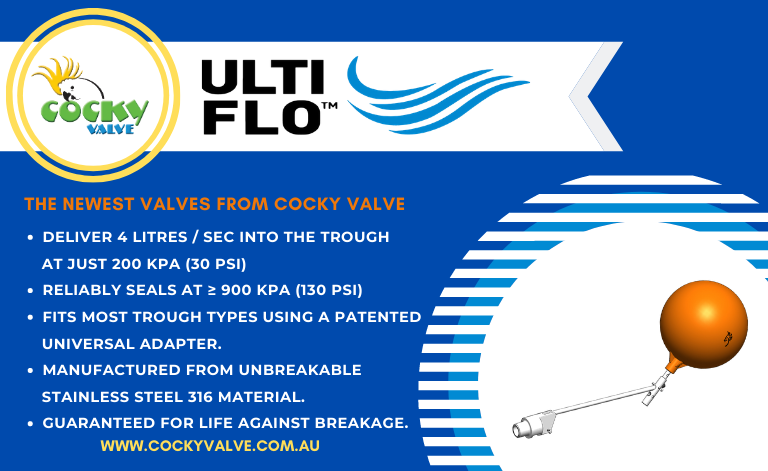 This new range of valves are incredibly easy to install and will provide unmatched reliability and performance.

These valves have been designed to be purchased as a complete kit. 
Determine the size of the inlet that you have in your trough.
Purchase the appropriate ULTI FLO™kit. 
These kits are manufactured with standard BSP threads in ¾", 1", 1 ¼", 1 ½" & 2" sizes.
Add a standard Cocky Valve 200mm (8") float
If the inlet pressure is 200kpa (30 psi, 20-meter head) or above then you will receive: 
4 litres per second into your trough.