Waiting in line is never fun. In just 2 minutes, 20 cows can drain a 400 litre trough, keeping those who missed out waiting in line while the trough is refilled. The all new Philmac Float Valve Solution can comfortably replace water faster than your stock can drink it, whilst withstanding the toughest conditions. Now delivering over 300L/min with a shut off pressure of 1200kPa, your livestock will never have to wait in line for water again. If you need a valve that works, insist on Philmac.
HIGH PERFORMANCE - HIGH PRESSURE SHUTOFF
The new Philmac Float Valve is now rated to a shut off pressure of 1200 kPa (174 psi) or 12 bar (static shutoff). This is based on using the recommended float (ball) size.
The all new Philmac PN12 Float Valve also utilise a brass lever assembly which is thicker and stronger than all others on the market. These are manufactured from dezincification resistant (DZR) brass which means the brass is resistant in soil and water environments to corrosion involving the loss of zinc leaving a residue of spongy or porous copper.
The all new Philmac PN12 Float Valve comes with a 3/4" by 1" threaded adaptor pre-installed on every valve sold. Now one valve can connect with either a 3/4" or 1" threaded connection, providing more flexibility and further value for money.
Approximate time to refill a 400 litre trough at 600kPa = 110 seconds

Easy Disassembly
The new valve design has been improved by utilising an R-pin to sercure the arm for easy tool-free cleaning or replacement of the arm or rubber seal without having to un-install the valve. Simply unscrew the cap/seal washer assembly

For full technical information & flow rates click here
How to install the Philmac PN12 Float Valve Video

How to adjust the water level or lever arm on the Philmac PN12 Float Valve

How to install the underwater kit on the Philmac PN12 Float
PHILMAC PLASTIC PN12 FLOAT VALVE
| Code | Description | Size | Pressure | Pressure |
| --- | --- | --- | --- | --- |
| PHN69 | Philmac PN12 plastic ballcock | 20mm & 25mm | shut off pressure of 1200 kPa (174 psi) or 12 bar (static shutoff). | 295L/min (@600kPa) |
| PHN72 | Philmac PN12 plastic ballcock with cord & nipple | 20mm & 25mm | shut off pressure of 1200 kPa (174 psi) or 12 bar (static shutoff). | 295L/min (@600kPa) |
| PHILARM | Philmac ballcock threaded arm (with pin) | N/A | N/A | N/A |
| PHPL | Philmac plunger | N/A | N/A | N/A |
| PHWA | Philmac washer | N/A | N/A | N/A |
| PHPI | Philmac pin | N/A | N/A | N/A |
| PHSK | Philmac service kit (plunger, cap and washer) | N/A | N/A | N/A |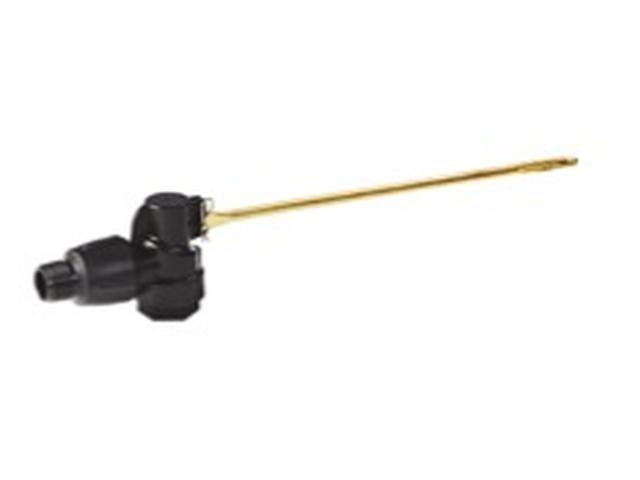 For ball floats & replacement parts please refer to (click here) Ball floats & spare parts